Post by anansi on Sept 23, 2016 8:12:33 GMT -5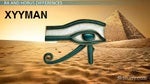 Some White European Americans think America was always a white European country. Tic! ….Toc!....Tic!...Toc! think Ottoman Turks.
Let me see how long it will take you for the alarm bells to go off.
Oh! Nice choice of screen name...Khaled. Very original (insert sarcasm). Definitely not a name given to a West Virginian. lol! Finished high school bainiac?
Please sir , i do not know what makes you go so angry all what i show to you was a picture from Egyptian temple that clarives how ancient egyptiants was clearly depicted sharply contrasted reddish-brown Egyptians and black Nubians , I'm an african & i'm proud to be and will always be and i love africa so mush but i'm not black i have a brown skin & so was the majorty of the people living in ancient egypt,
like Ramesses II
en.wikipedia.org/wiki/File:Ramesses_II_as_child.jpg
and Hatshepsut
en.wikipedia.org/wiki/Hatshepsut#/media/File:Hatshepsut.jpeg
and many many others
Ancient egypt is an african civilization, and if you sir come her to egypt even in giza near cairo where i live , the majority of people have brown skin the tan increase when you go south and decrees when you go north, most of the egyptians believe that our ancestors come from east africa, and about the lighter tan skin in lower egypt , you have to notice that the ancient egyptians specially the north ones were have connections with the Semitic people long time ago and that the Semitic people ruled egypt in 1620 BC
en.wikipedia.org/wiki/Hyksos
and they ruled lower and middle Egypt for more than 100 years. and that's before the time of ramesse and the new Egyptian kingdom there was trade affairs with them all the time , then comes the Greeks , Arabs etc. that's why you found the people in lower egypt are mixed it was because of Mating between the egyptians and those new comers , but in upper egypt most of the people have the ancient egyptians appearance to this day.
I hope that clarify some point and i hope to continue the discussion with you and with any one who ant that.
Egyptian African and proud.
cheers and peace to all
Here is the thing Khalad, Black as a color was used for some Kemitians also, and the precise term chocolate Brown which happened to be the color of most Africans and the diaspora. the folks south of Kemet was also framed as chocolate Brown and licorice Black, Matter of fact ancient Kemet was not the only African civilization that showed some Africans as being chocolate Brown and their neighbors actually Black.
Dahomey Battle scene, Dahomeans chocolate brown victorious over their Yoruba foes, both Dahomean and Yoruba are tropical west Africans, are recognizably Black today.
Kushite traders/ businessmen on their way to Kmt note they are also Brown/Black.
Everyday ordinary Kemetians at sport and work like their southern neighbors the Kushites shown above, they shade chocolate Brown to Licorice black.
Another group of Kushites.
Amenemhat II 12TH DYN. Mentuhoptep.II 12TH DYN.