Post by thetruth90 on Nov 23, 2018 14:25:05 GMT -5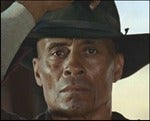 Mutwa has also discovered that reptilian aliens dwell among us, and some white people agree ..
The infamous of Mali Dogon also have the same story of Reptilian extraterrestrials visiting them. The Zulu themselves were not at all ignorant of homosexuality...in fact;
"He (Shake Zulu) made his soldiers remain celibate. With the exception of those already married, he made sexual abstinence mandatory.
Many believe that Shaka was a homosexual who had some procreative issues. Would such issues tie into his lifestyle demands for his troops?"
blackthen.com/16-things-that-made-african-king-shaka-zulu-one-of-the-greatest-military-minds-in-history/
As for "gay" animals they are not so at all. What you generally have are outliers, or anomalies, or immatures
at play. Among millions of animals there will always be some outliers, anomalies or marginals. In most instances,
so-called "gay beasts" go on to assume their normal functions, with those of opposite sex.
I'm not too sure about your rationale regarding the occurrence of homosexuality in animals ("nature" as the homosexualologist say). Regardless of why you're saying that it occurs the fact of the matter is that it occurs! These animals of the same sex do in fact have a bonding life love relationship. Here is the write up from wikipedia;
"Homosexual behavior in animals is sexual behavior among non-human species that is interpreted as homosexual or bisexual. This may include
same-sex sexual activity, courtship, affection, pair bonding, and parenting among same-sex animal pairs
.[1][2][3][4] Research indicates that various forms of this are
found in every major geographic region and every major animal group
. The sexual behavior of non-human animals takes many different forms, even within the same species, though homosexual behavior is best known from social species.
Scientists perceive homosexual behavior in animals to different degrees. The motivations for and implications of these behaviors have yet to be fully understood, since most species have yet to be fully studied.[5] According to Bruce Bagemihl, the animal kingdom engages in homosexual behavior
"with much greater sexual diversity – including homosexual, bisexual and nonreproductive sex
– than the scientific community and society at large have previously been willing to accept."[6] Bagemihl adds, however, that this is "necessarily an account of human interpretations of these phenomena".[7] Simon LeVay introduced caveat that "although homosexual behavior is very common in the animal world, it seems to be very uncommon that individual animals have a long-lasting predisposition to engage in such behavior to the exclusion of heterosexual activities.
Thus, a homosexual orientation, if one can speak of such thing in animals, seems to be a rarity."[8] One species in which exclusive homosexual orientation occurs, however, is that of domesticated sheep (Ovis aries).[9][10] "About 10% of rams (males), refuse to mate with ewes (females) but do readily mate with other rams."[10]
According to Bagemihl (1999),
same-sex behavior (comprising courtship, sexual, pair-bonding, and parental activities) has been documented in over 450 species of animals worldwide.
[11]
Among humans in various parts of the world there have been outliers and anomalies, and marginal exceptions that have been tolerated.
I make the argument that there was no such intolerance prior to the spreading of Abrahamic religions. When we get out of Africa (to the places where Africans migrated to) we see that there is no such attempt by the West to hide homosexual behaviors. In fact early anthropologist held the common belief that "Africans were primitive" and for that reason we did not have any reason for sex other than the most basic outcome which is procreation.
"AMONG THE MANY MYTHS EUROPEANS HAVE CREATED ABOUT AFRICA,
the myth that homosexuality is absent

or incidental in African societies is one of the oldest and most enduring
. For Europeans,
black

Africans, of all the native peoples of the world, most epitomized "primitive man.
" Since
primitive

man was supposed to be close to nature, ruled by instinct, and culturally unsophisticated, he had to

be heterosexual, his sexual energies and outlets devoted exclusively to their "natural" purpose:
biological

reproduction. If black Africans were the most primitive people in all humanity
— if they
were, indeed, human, which some debated— then they had to be the most heterosexual." - Boys wives and Female Husbands
The religious Portuguese had accounts of cross dressing young men throughout what is modern day Senegal being "rampant" (or some derogatory comment towards their prevalence). Senegalese under the inferiority complex brought on by Islam and France feel the need to feverishly deny how they were prior to the European's arrival.
Apparently Zulu shaman has secret knowledge of various Caucasoid aliens in Africa...

Where did you read that? I've never heard him state that in his interviews, nor can find an archive of any type proclaiming those as his statements.
The only thing wrong with the story of Annunaki, with various claims of lost temples, pyramids and palaces in southern Africa
200,000 years ago, is that these mysterious buildings and artifacts have never been found.
You've already noted Adam's calendar man;
Claimants like white

writer M. Tellinger, point to relatively recent stone calendar circles from the 1600s, claiming they go back200,000
years. Having few witnesses, or ancient witness documentation, or credible archaeological evidence, Tellinger tries to
work around the giant holes in his theory by claiming that the secrets were revealed to him by Zulu shaman Credo Mutwa.
Do you honestly think that mainstream white academia would rally behind a claim that Bantu Africans in South Africa were responsible (or at least inheritors of it from an ancestral race) for the oldest man made structure on Earth. Further the implications would show how black people are from a divine source, where as Caucasians wouldn't fit in the narrative. In short of course they will not acknowledge it unless they can bump the dates back to somewhere during AD times
This is the same Credo Mutwa who in his earlier book "My People My Africa," was advocating an accommodation with apartheid.
Certainly the secret revelation of Mutwa puts things on a religious plane, which is fine as far as religious belief.
But it is not credible as far as African history.
Is the goal to thoroughly access his claims or to discredit him?
According to white Tellinger, the ancient "Adams Calendar" was created by "Caucasoid" deity Enki. But Enki exhibits very little
"gayness."
We know that white people lie! We know that with all evidence that the "rogue" white explorers bring we must take it in with a grain of salt. None of my theory regarding homosexuality deals with Tellinger, so you trying to tie him to it is quite weak!
The San, have a religious framework that is nothing like the Caucasoid shennigans of Enki.
You've been shown their homosexual cave arts in Zimbabwe in my first post, but you're haven't acknowledged that for what it is.