Post by djoser-xyyman on Dec 19, 2018 15:50:21 GMT -5
Easter Island - Early Expansion of Africans to South America?
A member put me on to this. I was hesitant when he mentioned there may be E1b1a going back to pre-history towards to Easter Island. It is irritating when there Europeans researchers lie and hide data. They are really doing a disservice to human history. All in the name to prop up European dominance. It would be nice to see the haplotype breakdown of E1b1a. Is it related to South East African E1b1a. Note: the author mentioned three populations but a dominance of Africans. There are some typos like...3500AD?? huh?
But really interesting is no mtDNA L and lots of yDNA Q.
.--------------------------
Genetic Diversity of Easter Island (Rapanui) Population from Identifiler® Plus autosomal, Y-filer®, and Y-Plex™ 6 Y-STR Loci
Laura Guadian B.S.
Abstract
This study investigated the genetic diversity of the Easter Island (Rapanui) population using data on 15 autosomal Short Tandem Repeats (STRs) typed with the commercial STR kits Identifiler® Plus and 23 Y-chromosome STRs typed using Y-filer (17 loci) and Y- PLEX™ 6 (6 loci). The analysis was conducted using genotype and haplotype data of 122 presumably unrelated individuals that included 48 males and 74 females. This study: (i) examined if Easter Island population had reduced genetic diversity in comparison with cosmopolitan populations such as Mainland Chilean, Polynesian, European, and African; (ii) compared genetic affinity of the Easter Island population with historically related cosmopolitan populations; and (iii) investigated the forensic utility of autosomal STRs and Y-STRs in the Easter Island population.
Quote:
"Studies of Rapanui Y-STRs have suggested the
presence of predominantly African and
Amerindian admixture
in this population inferred from high prevalence of haplogroups E1R1a??,
and Q, respectively). Haplogroups frequency distribution (Figure 2a) and haplotype network
resulst (Figure 2b) also demonstrates evidence of European admixture. These results can be
explained by
an expansion out from Africa into the Pacific that occurred around 3,500 AD?

(35).
In this migration the people went east to Samoa and Tonga,
who's inhabitants later reached
Easter Island
. Rapanui autosomal STRs were found to be admixed of
three different populations,
even at individual level (Figures 3a and 4a), while
their Y-STR structure, was predominantly
constituted of a single population ancestry
(Figure 3b and 4b). Y-STR results point toward that
male lineages are probably a consequence of conquerors who reproduced with Rapanui women."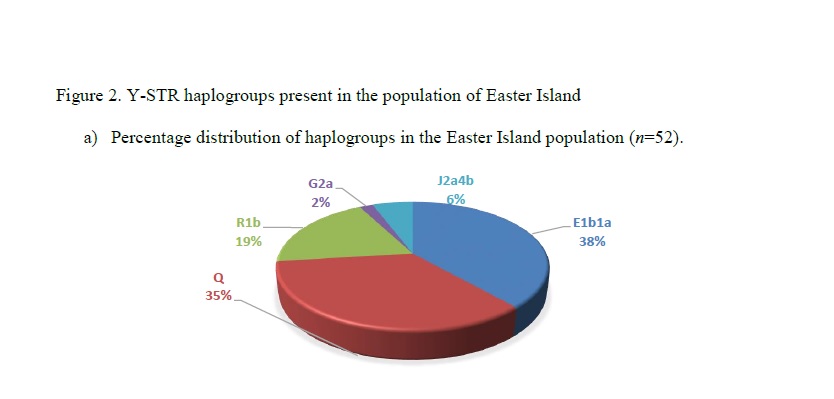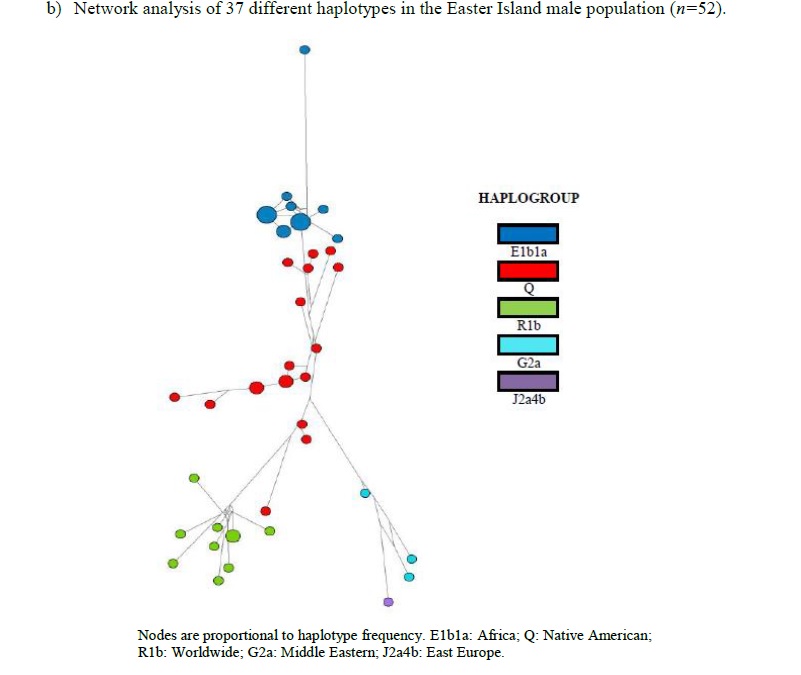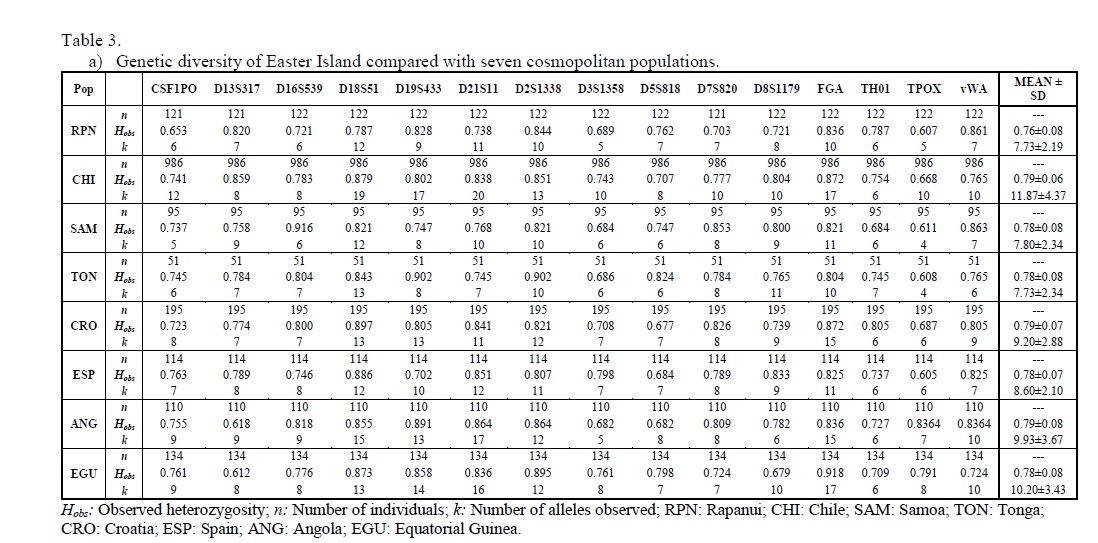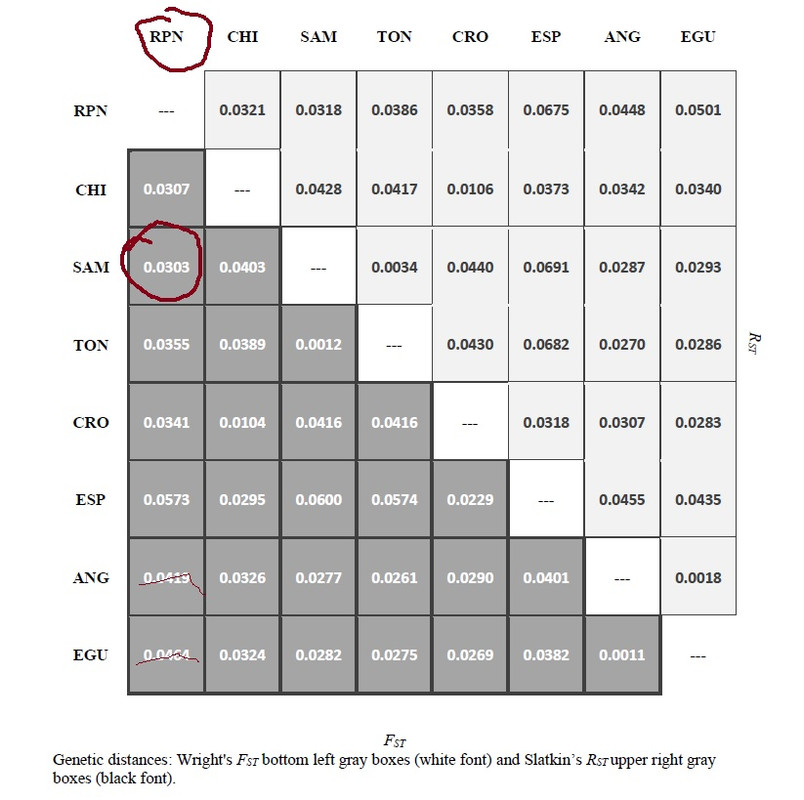 The check marks with large GREEN is the 3rd population!!