Post by mindovermatter on Dec 2, 2015 17:08:49 GMT -5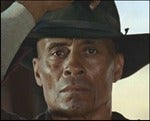 Modern Greeks would not have the IDENTICAL mix as ancient Greeks. Other studies do
not show identical results to HLA gene data. There are differences, but
the main idea is to show that there is some relatedness between Greeks
and Africans. WHy then aren't many running around talking about Greeks being "mixed"?
This double standard is a central point.
-------------------------------------------------
1-- Distribution of African Haplogroup E in Europe appears in several
Greek or southern European populations
2-- Certain Greek samples using HLA gene data cluster with Africans.
This pattern does not mean all Greeks are identical to Africans or "come from Africa."
The data is in:
HLA genes in Macedonians and the sub-Saharan origin of the Greeks
Tissue Antigens 2001: 57: 118–127
Villena attracted controversy because various data on Greeks-Macedonians-
Africans seemed to genetically link Jews and Palestinians more closely than seemed
politic. This info was withdrawn for political reasons, and
offended sensibilities of various Jewish and other groups.
Some use this to claim that the Greek data above was
"withdrawn." False. It is alive and well and
appears specifically in Vilenna's Greek study:
HLA genes in Macedonians and the sub-Saharan origin of the Greeks
Tissue Antigens 2001: 57: 118–127
Jewish - Palestinian controversies have nothing
to do with it, and are a separate dispute.
Bear in mind that while HLA has its limitations it is used by other
scholars in DNA affinity studies. Johansson et 2008 (Genetic origin of the
Swedish Sami inferred from HLA class I and class II allele frequencies)
for example use HLA to determine the origin of some Scandanavian ethnic
groups. HLA is a valid study approach. Can contrary DNA approaches be cited?
Sure. But using AN HLA APPROACH, the data is what it is. Also HLA is not the
only line of evidence linking the peoples. Also it is not the only line of
evidence linking the peoples.
3-- The Palestinian study also notes that Greeks are
related to Africans via cystic fibrosis mutations. Note we
are talking Greeks and Africans.
4-- It is true that the data being used is highly
variable HLA genes. However the presence of Japanese
clustering with south Africans is not as far fetched
as it seems. HLA genes are useful in analyzing certain
arthritis conditions.
There is hard medical data
in various HLA studies that indeed show Japanese
and south African blacks grouping together in
relation to arthritis conditions. See the data below.
5-- Anthro/Archaeo data show the presence of African
traits (and remember Africans have a wide variety of traits)
in the Neolithic data. The full info has already been posted
but here is some anthro/archaeo data affirming the presence
of "negroid" traits from early times:
quote:
"The female of forty-plus years of age from Grave 2
was examined by J. L. Angel who noted what he interpreted as
a number of 'negroid' .. traits in the face." The skull is fairly
complete, but not enough so for discriminant function analysis."
There is marked maxillary prognathism and the orbits may be
described as rectangular, traits frequently used in forensic
diagnosis of Negro crania... "
-- Skeletons of Lerna Hollow. Al B. Wesolowsky. Hesperia, Vol. 42, No. 3. (Jul. - Sep., 1973), pp. 340-351.
"Early Neolithic Macedonia centered on a Dinaric-Mediterranean (type F)
average but with an extremely broad nose, more prognathism, and a
little more mouth tilt than expected (all, perhaps from negroid
development of the incisor region.."
-- The people of Lerna: analysis of a prehistoric Aegean population. J.L Angel 1971
"The portrayal on the 'minature fresco' from Thera, and on the other,
very fragmentary Aegean frescoes, of diverse stylistic elements- flora a
nd fauna, 'negroid' human representations, the riverine setting, of the
'minature fresco,' etc- that seem to be north African, 'Libyan' or Egyptian in origin."
--The Aegean and the Orient in the second millennium:
proceedings of the 50th anniversary symposium, Cincinnati, 18-20 April 1997
"The inhabitants of the Aegean area in the Bronze Age may have
been much like many people in the Mediterranean basin today,
short and slight of build with dark hair and eyes and sallow
complexions. Skeletons show that the population of the Aegean
was already mixed by Neolithic times, and various facial types,
some with delicate features and pointed noses, others pug-nosed,
almost negroid, are depicted in wall paintings from the 16th century BC..."
-- The Home of the Heroes: The Aegean Before the Greeks (1967)
------------------
Scholars also link the Negroid elements to sickle-cell anemia-------
QUOTE:
"The female from Grave 2 is among those with thickened parietals.
It should be pointed out that maxillary prognathsm, one of the skeleton's
"Negroid" features, is characteristic both of thalassemia and sickle-cell anemia."
-- Skeletons of Lerna Hollow. Al B. Wesolowsky. Hesperia, Vol. 42, No. 3. (Jul. - Sep., 1973), pp. 340-351.
6-- Other elements like Benin Sickle Cell traits
are also found among the Greeks and various Africans
and some skeletal/cranial studies find African
elements in Greece (Angel 1972 for example)
QUOTE:
"A late Pleistocene-early Holocene northward migration (from Africa to the Levant and to Anatolia) of these populations has been hypothesized from skeletal data (Angel 1972, 1973; Brace 2005) and from archaeological data, as indicated by the probable Nile Valley origin of the "Mesolithic" (epi-Paleolithic) Mushabi culture found in the Levant (Bar Yosef 1987). This migration finds some support in the presence in Mediterranean populations (Sicily, Greece, southern Turkey, etc.; Patrinos et al.; Schiliro et al. 1990) of the Benin sickle cell haplotype. This haplotype originated in West Africa and is probably associated with the spread of malaria to southern Europe through an eastern Mediterranean route (Salares et al. 2004) following the expansion of both human and mosquito populations brought about by the advent of the Neolithic transition (Hume et al 2003; Joy et al. 2003; Rich et al 1998). This northward migration of northeastern African populations carrying sub-Saharan biological elements is concordant with the morphological homogeneity of the Natufian populations (Bocquentin 2003), which present morphological affinity with sub-Saharan populations (Angel 1972; Brace et al. 2005). In addition, the Neolithic revolution was assumed to arise in the late Pleistocene Natufians and subsequently spread into Anatolia and Europe (Bar-Yosef 2002), and the first Anatolian farmers, Neolithic to Bronze Age Mediterraneans and to some degree other Neolithic-Bronze Age Europeans, show morphological affinities with the Natufians (and indirectly with sub-Saharan populations; Angel 1972; Brace et al 2005), in concordance with a process of demic diffusion accompanying the extension of the Neolithic revolution (Cavalli-Sforza et al. 1994)."
-- F. X. Ricaut, M. Waelkens. (2008). Cranial Discrete Traits in a Byzantine Population and Eastern Mediterranean Population Movements Human Biology - Volume 80, Number 5, October 2008, pp. 535-564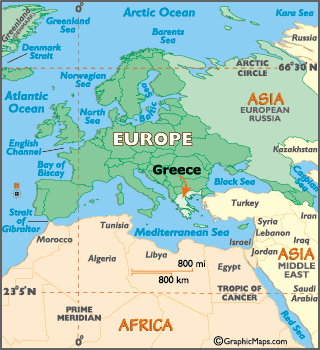 7-- Other cultural/archaeo data testify to the African presence, Africans again having a wide range of features
QUOTES
"THE FORERUNNERS During the Early Minoan period the population of southern Crete may have included a Negroid element. The presence of such an element from Libya in the Cretan population has been argued on the basis of an inlay of shell now in the Ashmolean Museum. This inlay may have come from an early circular tomb at Ayios Onouphrios. It depects a bearded face, with thick lips and snub nose. Other objects might lead to the same observaton for later periods. Among the faiences showing house fronts (Middle Minoan II)15 there is one in which are seen the prow of a ship and swarthy, prognathous, clearly Negroid people, some steatopygic...
It is uncertain, however, what role to assign to the non-Minoan figures in this scene, which it has been suggested, may represent the represent the siege of a seacoast town. Scholars are in greater agreement with respect to their interpretations of the coal black spearmen who appear in a fragment of a fresco, which Evans called The Captain of the Blacks, belonging to Late Minoan 145 II.18 The fresco depicts a Minoan captain, wearing a yellow kilt and a horned cap of skin, who leads, at the double, a file of black men similarly dressed."
-- The image of the Black in Western art: Volume 4, Part 1 Jean Vercoutter, Ladislas Bugner, Jean Devisse. 1976
"The Theran is a young man whose black wavy hairm rather thick lips, and nose with reduced platyrrniny are clearly shown. Although he acknowledges that these traits suggest a NEgrito or Nubian, Marinatos avoids precise anthropological definition and concludes that the characteristics seem to indicate an "African".
"An intrepretation of NEgroes in Crete and Pylos as soldiers would have some support in the example of Egypt, with its long tradition of Nubian mercenaries. A striking example, belonging somewhat earlier period that that of the Minoan Captain of the Blacks fresco, is provided by the wooden models of forthy black archers in Cairo, found in a tomb of a prince of Assiut." pg 138
L. Bertholon and E. Chantre have analyzed results of black-white crossings in their detailed anthropoligical study of ancient and modern Tripolitiana, Tunisia, and Algeria. They call attention to the degrees of Negro admixture as evidenced by the extent to which Negroid features appear in mixed North African peoples. R. Bartoccini in his study of the somatic characteristics of anciet Libyans, illustrates his observations on racial crossings between Libyans and Negroes from the interior by pointing to the Negroid nose (broad) and hair (curly or wooly) .."
"Some of the physical features of this type are: dark or black color expressed in a variety of ways, tightly curled platyrrhine nose, and thick, often everted lips. '
"In a scene on a red-figured calyx-krater of the peropd from Canicattoni, now in Syracuse, a female dancer, fully draped, stands on tiptoe. The treatment of the nose, the lips and the tightly curled hair indicates that Negroid features were intended.. the realism and anthropological fidelity of those cited above leave no doubt as to the artists' intent.." pg 171
-- The image of the Black in Western art: Volume 4, Part 1 Jean Vercoutter, Ladislas Bugner, Jean Devisse. 1976
-------------------------------
8.. ADDITIONAL DATA: AFRICAN HAPLOGROUP E FOUND IN GREEKS
QUOTE:
"Underhill et al. (2001) showed that the frequency of the
YAP+ Y haplogroup commonly referred to as haplogroup E or
(III) is relatively high (about 25%) in the Middle East
and Mediterranean. This haplogroup E is the major haplogroup
found in sub-Saharan Africa (over 75% of all Y chromosomes).
SPecifically, Europeans contain the E3b subhaplogroup, which
was derived from haplogroup E in sub-Saharan Africa and
currently is distributed along the North and East of Africa..
It appears that the 171 AIM test subject of this chapter may
recognize the haplogroup E character as West African."
--T. Frudakis. 2006. Molecular photofitting: predicting ancestry and phenotype using DNA
Well according to genetic analyses the Greeks are close to 1/4th black carrying 23% African paternal lineages.
---------------
9-- African DNA in Sardinia- sardinia dna
----------------------------------------------------------------------------
Critique of critique of HLA studies. The "critique" made by some is
to proffer shaky strawmen made by alleged "Afrocentrists" that can then be
"refuted." BUt no credible observer claims that all Greeks are Africans.
We all know that Greeks are primarily European, just as Ethiopians are primarily African.
The only point at issue is that there is clearly documented gene mix and cultural flow
between Greece and Africa from ancient times. HLA studies are ONE link in
that documented chain of evidence. And if "mixed race" models are to be deployed
to describe African diversity, then their use is likewise justified in
describing EUropean diversity as "mixed race." Eurocentrics no longer get'
to play the standard hypocritical ONE-WAY labeling game.
VARIOUS OBJECTIONS
The minimization ploy- Cystic fibrosis
The cystic fibrosis finding is admitted but minimized with dubious
sleight of hand. Objectors and their supporters hold that Dörk et al. did find an
African-type of cystic fibrosis mutation in Greeks, however this
mutation was extremely rare; it was detected only in three Greek families.
WHat they conveniently leave out is that the Greek families were part of a
batch of 17 samples under detailed analysis. 3 out of 17 is approx 18%,
but they attempt to make it appear as if it is only 3 families out of all
of Greece where the cystic fibrosis mutation occurs. See Dork ref.
Dörk T, El-Harith EH, Stuhrmann M, et al. (August 1998).
"Evidence for a common ethnic origin of cystic fibrosis mutation 3120+1G-->A
in diverse populations". Am. J. Hum. Genet. 63
The mysteriously missing African samples to "refute"
Objectors and their servitors then tout a 2000 study by Richards that
found "very little" African gene flow in Greece, but in
fact, Richards's study specifically EXCLUDED African samples.
Objectors and their supporters further proffer Maaspina 2000 as another
example, saying that the "only African" DNA trace in a Greek
sample was hg "A" at less than 1%. The only thing that they
conveniently forget to tell the reader is that the African
samples were mostly Arabized types from Egypt, not sub-Saharan
Africa, crucially East Africa/Ethiopia where an apples to apples
comparison could be done.
The non-sequitir "comparison"
The Objectors also cite a study by A. Petlichkovski on Macedonians
showing where "sub-Saharans" groups away from
the Macedonians thus allegedly "contradicting" Vilenna.
Again they conveniently leave out that the samples
of Petlichkovski were NOT from the same area of
Africa as Vilenna's Ethiopians, his main group
that clustered with Greeks. The sampling was not
an apples to apples comparison. Interestingly enough,
Petlichkovski's study groups Egyptians with other
African populations.
More "missing" Africans to "refute"
The Objectors continue their sleight of hand by proferring
another study by Weale 2001, but this study concerned Armenians
and had NO African samples. Other claims by the Objectors attempt
to use an obscure Siberian haplotype as some sort of "stand in" for
Africans but indeed the studies proffered for Greek-African comparisons
are notable for the ABSENCE or minor use of African samples.
The nugatory "North African" markers
Semino 2004 is used by assorted objectors to argue a Medit Supreme line,
alleging that the Greeks show little of the "North African marker" J-M267,
essentially setting up a strawman true type to "refute." But in fact Semino's
Greek samples showed significant amounts of E-M78, a haplotype itself originating
in East Africa per Semino. Objectors usually fail to mention this.
J-M267 is important to them however, because the Dork cystic fibrosis
study found a link with Saudi populations which have much J-M267. But what
Objectors and their supporters conveniently leave out is that other studies
of Saudis such as Amero 2008, found almost 14% of the Saudi samples
to have sub-Saharan DNA markers, confirming Dork's view of long-standing
Africa-Arabia gene flow. Hence it is not merely "North African" J-M267
that could cause a link with the Greek and Africans, but long-standing African
markers. The link shows up in people who are African or African influenced
like Saudis or African-Americans.
Curious charts
The Objectors also proffer a critique by JObling of Vilenna's sub-Saharan tracers,
but Jobling did not dispute the presence of such African alleles only
how they were used in creating a chart, since their origin was known
before the study. But such is standard procedure in other DNA studies
run by European race category proponents. Only this time, it showed
the Greek- African links rather than the usual "true type" segregation format.
The "three wise men" critique- claim a part is the whole -to "refute"
Objectors also refer to criticism of Vilenna by "three respected geneticists"
Luca Cavalli-Sforza, Alberto Piazza and Neil Risch. But the three men
over no detailed rebuttal of Vilenna's results, only "puzzlement" over
how Greeks link with Africans and how Japanese could be in the mix.
They express puzzlement on how: "
Greeks are very similar to Ethiopians
and east Africans but very distant from other south Europeans; and that the
Japanese are nearly identical to west and south Africans."
But the "three sages" misrepresent Vilenna with a touch of strawmen. Vilenna
is not referring to ALL Greeks but part of them, as seen in samples from
the Aegean and near Athens. The "all Greeks" charge is bogus, just as
the "identical Japanese" is similarly bogus. The three sages conveniently
fail to mention that HLA genes, in association with certain rheumatoid arthritis
MEDICAL conditions, can show similarity across several distant populations,
and thus accounting for why Japanese would share certain arthritis
conditions with South African San. Doesn't mean there was historic gene flow between
them- this would require some archaeological evidence as well- which Greeks
and Africans do have present. The similarity only shows that the gene mutations
involved in the particular rheumatoid arthritis conditions may hit both peoples
in a similar way.
( Rimoin and Emery 2006 Principles and practice of medical genetics).
HLA limitations
While HLA has its limitations it is used by other scholars in DNA
affinity studies. Johansson et 2008 (Genetic origin of the
Swedish Sami inferred from HLA class I and class II allele frequencies)
for example use HLA to determine the origin of some Scandanavian ethnic
groups. HLA is a valid study approach. Can contrary DNA approaches be cited?
Sure. But using AN HLA APPROACH, the data is what it is. Also HLA is not the
only line of evidence linking the peoples. Also it is not the only line of
evidence linking the peoples.
-----------------------------------------------------------------------
The above does not mean that there are no weaknesses in using HLA to
study populations, but neither does it mean that HLA cannot be used
as one of SEVERAL lines of confirmatory cross evidence on the issue
of links between Africa and Greece.
THE DOUBLE STANDARD:
Gene frequencies are sometimes touted as "racial" markers-
i.e. high frequencies of certain genes in "Eurasian" areas
enables the population to be labeled as "Eurasian."
But the same method is, curiously, too often, suddenly not applied when
African gene data is involved.
Hence high frequencies
of certain genes in Africa do not earn them the "African"
label when there are overlaps into Europe and the
so-called "Middle East". Many who speak expansively
of "mixed races" in Africa suddenly maintain a mysterious
silence when the concept is extended into Europe.
Suddenly numerous sub-divisions, obfuscations and
"qualifications" enter the labeling picture - the
standard modus operandi of Euro-centric hypocrisy
and double standards.
If European racial constructs are consistently applied across the board,
then conservative scholars show that Europeans are racial hybrids,
one-third African, two-thirds Asian.
Zaharan I have come up with an explanation of what happened in Europe, in xyman's post here:
egyptsearchreloaded.proboards.com/thread/1897/goes-neighborhood-armenoids-ids-africans?page=1&scrollTo=13151
Could you please analyze and critique it without being hostile?
This is what happened in Europe most likely; the one-third African and two-thirds Asians in Northern and Central Europe is a result of black European albino's mixing with Central Asian Dravidian Albino's that Mike talks about all the time. In southern Europe there were enough black Europeans to survive and absorb Central Asian White tribes from Eurasia and you see the results to this day in Southern Europe.