Post by Ish Gebor on May 3, 2016 17:49:05 GMT -5
Those are Yemenies, Yemenies relate close to East Africans. lol smh how dumb are you?
which suggested that the African ancestry in West Eurasians is at least as closely related to East Africans (e.g. Hapmap3 Luhya (LWK)) as to West Africans (e.g. Nigerian Yoruba (YRI)) (the same analyses show that there is no evidence of relatedness to Chadic populations like Bulala) (Text S5 and Figure S12).
-- Moorjani et al. 2011
The History of African Gene Flow into Southern Europeans, Levantines, and Jews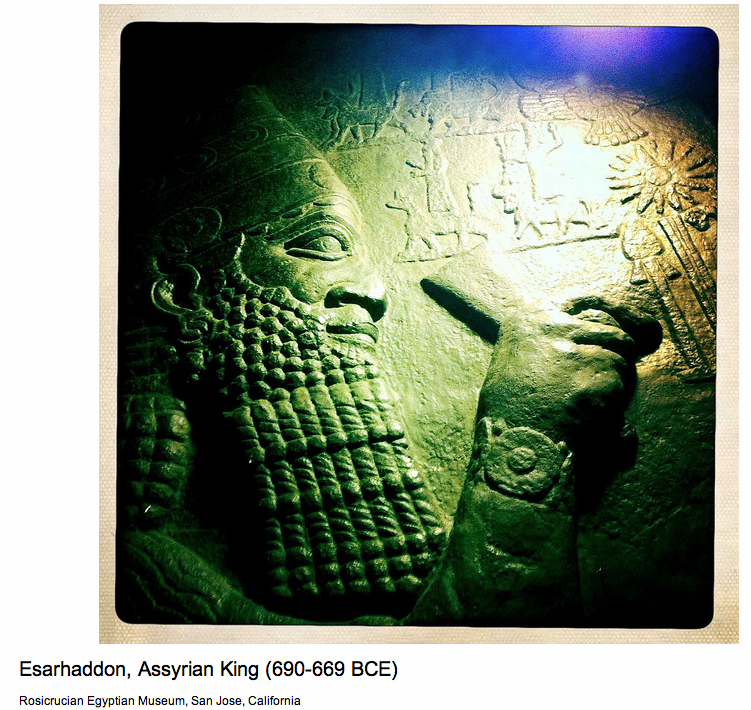 The forehead was retreating and the brow ridges were always prominent, the cheek bones were rather broad and the nose also was broad, in some case inclining to extreme platyrrhine…There can be no doubt that this type is that which has been described by Sergi, Giuffrida-Ruggeri, and Fleure, and named the Eurafican type…

L.H. Dudley & D. Talbot Rice the Field Museum and Oxford Expedition (1931)
www.archive.org/stream/lacropoledesused01dieu#page/2/mode/2up


To estimate the proportion of sub-Saharan African ancestry in the various West Eurasian populations that showed significant evidence of mixture, we used f4 Ancestry Estimation [21], a method which produces accurate estimates of ancestry proportions, even in the absence of data from the true ancestral populations. This method estimates mixture proportions by fitting a model of mixture between two ancestral populations, followed by (possibly large) population-specific genetic drift. Briefly, we calculate a statistic that is proportional to the correlation in the allele frequency difference between West Eurasians and sub-Saharan Africans, and divide it by the same statistic for a population of sub-Saharan African ancestry, like YRI (Figure 2). This method has been shown through simulation to be robust to ascertainment bias on the SNP arrays and deviations from the assumed model of mixture (e.g. date and number of mixture events) [21].




The finding of sub-Saharan African ancestry in West Eurasians predicts that there will be a signature of admixture LD in the populations that experienced this mixture. That is, there will be LD between all markers that are highly differentiated between the two ancestral populations and the allele will be strongly correlated to the local ancestry [23]. Hence, there will be chromosomal segments of African ancestry with lengths that reflect the number of recombination events that have occurred since mixture, and thus can be used to estimate an admixture date. Figure 3 shows that this expected pattern is observed empirically in the decay of LD in four example West Eurasian populations, where we enhance the effects of admixture LD by weighting the SNP comparisons by frequency difference between the ancestral Africans (YRI) and ancestral West Eurasians (CEU). In the Southern European, Jewish and Levantine populations, this procedure produces clear evidence of admixture LD (Figure 3). However, Northern Europeans (Russians in Figure 3) do not show any evidence of African gene flow, consistent with the 4 Population and 3 Population Test results and Figure 1. Similar results are seen for other West Eurasian and Jewish populations that show evidence of mixture in the 4 Population Test.


The history of human migrations from Africa into West Eurasia is only partially understood. Archaeological and genetic evidence indicate that anatomically modern humans arrived in Europe from an African source at least 45,000 years ago, following the initial dispersal out of Africa [1], [2]. However, it is known that Southern Europeans and Levantines (people from modern day Palestine, Israel, Syria and Jordan) have also inherited genetic material of African origin due to subsequent migrations.
-- Moorjani et al. 2011
The History of African Gene Flow into Southern Europeans, Levantines, and Jews
King Darius I
Elamite Guard, Persepolis