Post by truthteacher2007 on Jul 23, 2014 14:54:31 GMT -5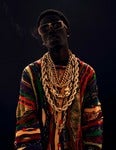 Thanks for adding those details. I couldn't remember the exact group that had the tradition of boy brides, or if it was Central Africa or South Africa. The interesting thing about this is that it seemed to be temporary. Once the boy reached maturity, which is similar to several other societies around the world. In Siwa in Egypt there was also a tradition of man boy marriage.
What kills me though once again, is the hypocracy. European missionaries and colonial governments went into societies all around the world, including Africa imposing sodomy laws and talking about how debased the natives were, while forgetting the notorious reputation for sodomy in English boarding schools and collages. Most of the aristocracy were educated in such facilities, which means that there first sexual experiences were with other boys they went to school with. Jump ahead to the late 20th century all these countries are now secular, they decide homosexuality is not a mental disease or a crime and now have the nerve to look at African countries and call them backward etc because they didn't get the memo. To make things worse, now they have evangelical missionaries reenforcing this Victorian nonsense. Seriously, for countries who are reeling from the aftermath of colonialism, economic exploitation and the poverty and disease resulting from it, social and political instability, you mean to tell me that they can't find more important topics to worry about than who is sleeping with whom? These are all diversionary tactics to get people all emotionally worked up and disrtacted from the real issues. While they're worried about insignificant ideas, their society is being robbed blind and widening the gap between rich and poor.